Fiddlebeads was founded by the wonderful Hayley Mulliner. Hayley created Fiddle Beads when her breastfed, sling riding daughter was pinching and pulling, when being carried or breastfed. Fiddle Beads are the perfect answer to keeping those little hands and fingers occupied.
Fiddlebeads has now expanding to provide Breastfeeding items to be worn by mum, which are not only practical in reminding us which side to feed from next, but look pretty, and have passed rigorous safety testing to ensure they are safe for little hands.
The beautiful gemstone Breastfeeding Celebration Necklaces are not suitable for babies to chew or put in their mouths, but have also passed the safety testing required.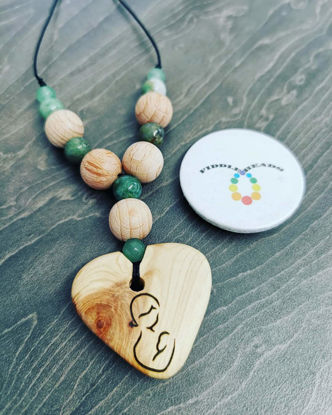 Beautifully hand-crafted breastfeeding celebration piece.